Knowledege opens the door of Opportunity
Internship cum training in
Full Stack Web Development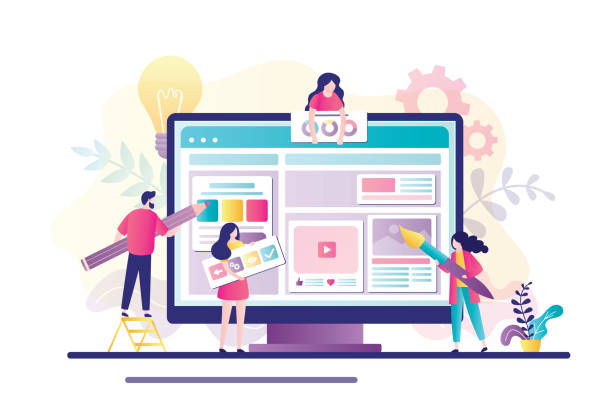 We proudly announce Internship cum Training Opportunity to all. This Opportunity is especially designed for freshers, working professionals and intermediate knowledge holders of website development. Become a Master in Full Stack Web Development with our this Opportunity
As you all know our Company is involved Web Development and other related services and USA and Canadian Businesses are our major clients, so we keep receiving suggestions and queries from them that what features they want in their websites, We implement it. Market is changing, so their requirements are, hence we especially designed certain modules to train our interns cum trainees. We know our client's need and requirements so we will train you accordingly so that if in the near future we ourselves need any employee, we could hire from you. but we cannot promise it. it depends.
This internship cum training opportunity is designed in such a way as from fresher to a professional anyone can get benefit out of it, The opportunity is divided into 15+ modules, and every Module contains 15-20 small tasks plus 1 project (in the last) based upon those tasks. The complexity and practicality of your modules and projects will gradually increase, Timing is flexible, schedule yours accordingly.  After completing every project given in the modules, Submit within the deadlines.
There were three major issues had in front of the team when our trainers and mgmt. tried to design it.
How would make it productive for all freshers, intermediate knowledge holders and those who already know about web development.
How would we make it possible for both students and working professionals, because their daily time schedule is obviously different.
In addition to this if any intern needs any leave/off then his/her learning would not get affected.
And finally we came out with this learning opportunity.
Intern's day-to-day Responsibility
Skills you will learn during this Program

Front-End Web Development
HTML 5
CSS 3
Bootstrap 5
Javascript ES6 and newer
JSON, AJAX
jQuery
DOM Manipulation
React (Added a second React.js module in march, 2021)
Backend Web Development
Python
Django
Pip
Databases (SQL, sqlite and postgres)
REST , APIs
Authentication
This Opportunity is fit for
Why Full Stack Web Development?
Rewarding Career | Exciting Opportunities
The beauty of Full Stack Development is that it gives you a comprehensive understanding of both front-end and back-end development, which makes you a versatile and valuable asset to any organization.
A field for people having creativity, designing, logical and analytical skills, people who love to explore and want to enter where everyday is a new day, new learning.
Add Skills to your Porfolio/Resume.
Utilize your Empty time to learn most demanding industrial skills.
According to NASSCOM growth in indian IT sector is booming at the rate of more than 10% every year and generating 3-5 lakh jobs every year for the pople involved directly or indirectly in IT and its service sector. read full report here.
Job Opportinities: Full Stack Developer, Web Developer, Front End Developer, Back End Developer, UI/UX Designer, Mobile App Developer, Software Developer, DevOps Engineer, Quality Assurance Engineer, Project Manager, Technical Writer, Database Administrator, Product Manager, IT Consultant etc. Apart from these you can also start your own business or do freelancing. It is one among the highest paid job sector in the industry.
I'm to inform that I've completed 2 months of full stack web development internship from business web solutions my experience was very good the instructor Kalob Taulin was very experienced and i have learn all the new skills and enjoy every single session.
The online internship provided by bws is a wonderful oppotunity for those who wish to start a career in web development.
Siddhesh Thakkar
2023-03-11
I am glad to share that I have successfully completed my Internship program at Business Web Solutions as a Web Developer Intern. I would like to thank Lisa Hoffman and Director Deshraj Sir for guiding and helping me throughout intership.
It was a nice experience learning from BWS. Learn a lot from this internship.
The mentor was good with the lessons and I had a boost of confidence in what else I can do. Topics are explained very nicely and I never had any doubts or troubles facing the instructions. Forums and discussions with other members of the batch would have helped increase network and share ideas so I suggest that.
Starting From: 22 Sep 2023, (Friday)
Last Date to Apply: 21 Sep 2023 till 11:59PM
Registrations are Open for Limited Seats
Note : If your College/University asks for 1, 3, 4, 6 Month's Internship Program, Kindly do let us know via Whatsapp.
Fill the form below to get registered in the program 👇🏻
We thank you for your interest in our internship cum training program. Although this program is designed for engineering students but all interested candidates can apply for it who are looking to gain practical, hands-on experience in the field of Full Stack Web Development.
About details asked: We understand that students have busy schedules, so we have made our program flexible to accommodate different dates and times. You can schedule the program according to your own date if you want and we will do our best to work around your schedule. We may also ask for information about your college's TPO (Training and Placement Officer). Please provide their name, email, and phone number so that we may reach out to them to ensure that our program aligns with your college's requirements. After Completing all the steps, We will review your application and provide you the offer letter on the same day of the registration.

Fee:

To ensure candidate seriousness and filter the right candidates among hundreds of daily inwards applicants and maintaining quality throughout the session, We have decided to charge a one-time registration Fee of 999/- INR. (which includes your Registration, Certification, Documentation, Live Support, Training Material & Resources, Specific projects and tasks related to briefing and training by the Instructor/firm.)
If you want to know more about this registration fee/paid internships, Why most of the firms are charging this? kindly read this article by Times of India.

About Stipend:

Stipend is subjected to the Terms and Conditions of the Business Web Solutions and the performance of the candidate and the same shall be provided only if we assign you any work/job/stipend task/stipend opportunity and you complete it, (means you contribute in company's revenue by any way)  the range of the stipend may vary from 6000- 10000/-INR or More.

Process:

You will receive an acknowledgement mail containing your Offer letter on the same day anytime before 00:00 hrs (midnight) after your successful registration with one time registration fee payment. Then you will receive your next mail just one day before your internship starts, which would contain the link of your Task portal, its Credentials and some important instructions with Deadlines. In case of any assistence contact us at hr@businesswebsolutions.in or call us at  +91-8707319915
We look forward to hearing from you and helping you develop the skills you need to succeed in the exciting field of Full Stack Web Development!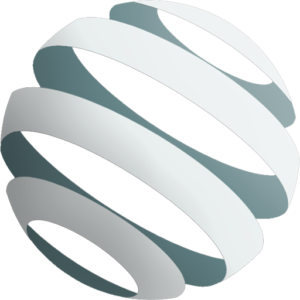 You may be the Next One..